Greg and Deborah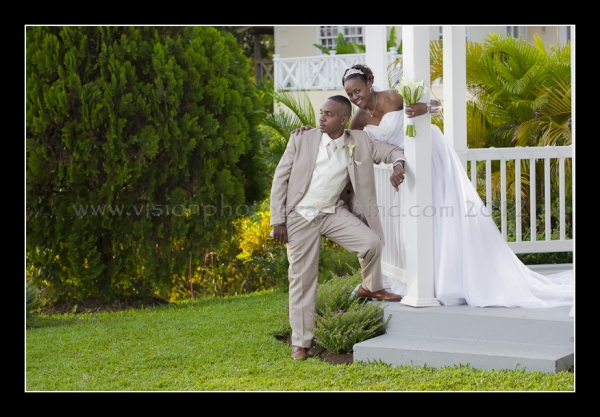 The Vision Photography team of Karl,Allan and Narendra is absolutely amazing!
After screening a number of photographer's portfolios, and seeing the incredible flair and artistic vision of Vision Photography, I knew right away, I wanted them to photograph our wedding. So one could only imagine how nervous I was when we had to change the date of our wedding; I was so scared that they would not have been available for the new date, but our prayers were answered.
They are truly blessed with a great eye for scenery and composition, and impeccable timing. They take everything into consideration.... trees, arches, windows you name it, framing each shot so perfectly.
They were the perfect blend of professionalism, creativity and fun. From our sign board photo session (which produced our sexiest photo to date – and to steal one of our friends description of it "GOR-G-OUS": see it here: http://visionphotographyinc.com/photos/greg-and-deborah-wedding-signboard/) to the night of our wedding when the last camera was packed away. It has been a pleasure working with this team; and we loved having them be a part of our special day.
More importantly, they captured the essence and elegance of our wedding, and gave us memories that will last us a lifetime, which we will cherish forever.
Thank You Vision Photography for the treasured memories, and we most definitely will be telling everyone we know about your amazing work.
Deborah & Greg