Leah Marville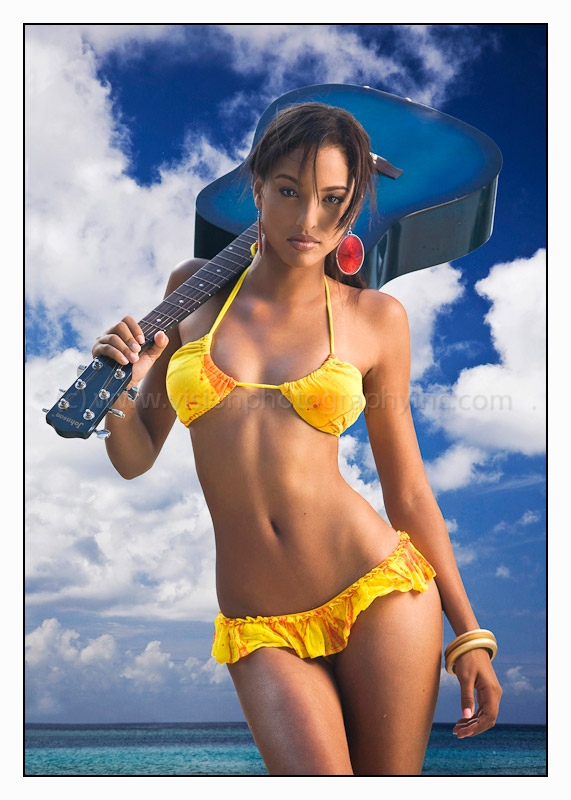 My first encounter of Karl Branch and Allan Harvey of Vision Photography turned into one of the most memorable photoshoots of my career. I am Leah Marville, international model and Miss Barbados 2009. I have traveled extensively as a model and have shot with many photographers around the world which makes photoshoots very routine to me. What makes the Vision Photography experience so memorable is not only the photography technique, but also their creativity and their ability to still have fun on set. They create an atmosphere that stimulates creative interaction and synergy between photographer and model.
Vision photography and I came together to shoot my website shots for the Miss World Pageant 2009. We explored a variety of concepts and props. I remembered the exact moment when Karl snapped the picture and looked at his screen and ran around in circles and was screaming. That is the vibe and expression Vision Photography brings to the shoot. That particular shot (the guitar shot) is still the most used of all the shots in my portfolio.
One very last observation is Karl and his team's attention to light. I am no photographer nor am I technical but any shot taken by Vision Photography captures light perfectly. Karl can contour your body and use the light to hide a particular blemish on your body, highlight and create illusions all with the manipulation of light. Vision Photography is great Barbadian photography and one of the best rated on my list.